Fastbraces ®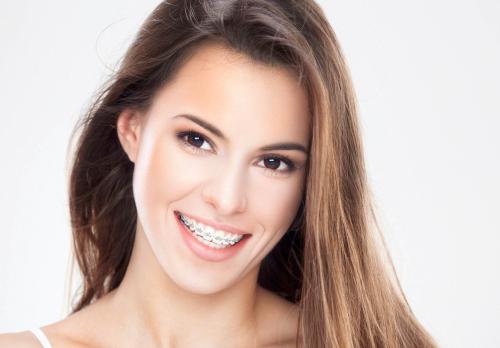 Straighter Teeth and More Beautiful Smile in 20 Weeks
Can fast, comprehensive orthodontic treatment now be accomplished in 20 weeks? Although there are no miracle shortcuts in orthodontics, Fastbraces® Technology is different by design, which makes it possible to measure treatment time in weeks, not years. Dr. Moreau, a Saratoga Springs' cosmetic dentist, is proud to offer his patients a fast, safe, easy and affordable orthodontic alternative to straighter teeth and a more radiant smile through Fastbraces® technology.
Technology That Creates Beautiful Smiles In A Fast and Safe Manner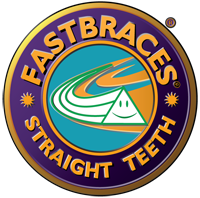 Fastbraces® were developed over 25 years ago to straighten teeth differently and be a complete non-extraction system for most cases providing outstanding results. Fastbraces® Technology is an innovative orthodontic treatment system, specially designed to move teeth fast and efficiently with gentle forces giving beautiful, straight teeth, in a matter of months…not years! The unique, patented triangular shape bracket, with its elevated slot and elbow design, increases the distance between individual brackets which provides for increased the flexibility potential for wires. This unique setup allows the bracket to help deliver torquing and tipping forces to the root of the tooth from the beginning of bracket placement which gets your smile heading in the right direction from the very get go.
What are the advantages of Fastbraces® over traditional braces?
Fastbraces® Technology with its unique triangular shaped bracket; few wire changes; and, low frictional forces between the bracket and wire, as compared with traditional systems, results in a more efficient tooth movement than most traditional braces.
Does everyone finish in 20 weeks?
No, not everyone finishes in 20 weeks. Treatment time may extend up to a year depending on each patients needs and concerns and the complexity of the current situation.
How uncomfortable are Fastbraces®?
Because of the wire(s) that are used and the design of the bracket low mean frictional forces creates a clear-cut reduction in sliding friction which translates into minimal discomfort.
Is Fastbraces® for everyone?
Fastbraces® are not for every orthodontic case, but can be the treatment of choice in most orthodontic cases. More than 60 % orthodontic cases have a good natural bite, but have crooked, crowded, rotated teeth or teeth with space between them and Fastbraces® are a great option for these cases.
Do still have to wear a retainer?
Yes, wearing a retainer is an essential component of any orthodontic treatment. A lower fixed retainer is bonded behind the lower front teeth while the upper arch usually receives an upper clear invisible retainer that is worn full time for six months and afterward during a normal 8-hour sleep period.
How do I know if I am a candidate for Fastbraces®?
If you feel you have a good natural bite but have crowding or crooked teeth, or teeth with spaces between them, and you like to a straighter, more beautiful smile, Fastbraces® might be for you. Call Dr. Moreau at Saratoga Smile Care today for you complimentary Fastbraces® consultation at 584-6768 and discover that a new smile is waiting for you!
Official Website