Meet Dr. Moreau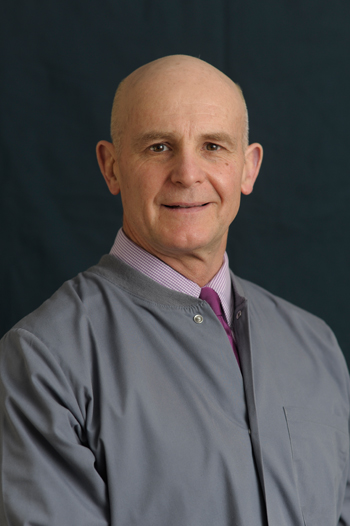 After graduating from Fairleigh Dickinson University School of Dentistry with Honors in 1975, Dr. Moreau began his dental career in Canton, New York where he built a large family practice and where he and his wife, Carole, raised their three children. While in Canton, Dr. Moreau excelled in providing orthodontic, dental implant, endodontic, periodontics and cosmetic dentistry treatment to his clientele. He enjoyed watching his children's involvements and especially enjoyed coaching women's AAU basketball. In 2008 Mark returned to Saratoga Springs to be closer to his extended family and to serve patients in a smaller, more personal setting.
Throughout his career Dr. Moreau has taken great pride in restoring smiles and delivering exceptional dentistry through his orthodontic, implant, endodontic, periodontal, and cosmetic expertise. He has always surrounded himself with professional and skilled individuals who truly care about the overall well-being of his patients. He is passionate in his belief that a healthy smile positively impacts the total well-being of the individual, as well as empowering people to act in their own best interests, inviting them to embrace those life-giving qualities that lie behind the smile.
Dr Moreau is an ardent student having attained Fellowship in the Academy of General Dentistry through the completion of numerous post-doctoral studies in a variety of disciplines including; a two year oral implantology fellowship from Brookdale University Hospital; a two year Comprehensive Orthodontic Program with Straight Wire Seminars; a Short Term Braces program with Six Months Smiles; Invisalign orthodontic certification; Advanced Endodontic training; Laser Certification and countless cosmetic dentistry courses from the finest institutions and teachers in the country. While providing family dentistry, Dr. Moreau also enjoys orthodontics, implants and cosmetic dentistry because he has witnessed the transformation in the lives of countless patients by being able to give them the gift of a beautifully attractive, healthy smile.
Dr. Moreau's many professional memberships over the years have included: American Academy of Oral Implantology, American Academy of Cosmetic Dentistry, Academy of Laser Dentistry, American Academy of Orthodontics, Seacoast Esthetic Dental Association, American Dental Association, and a Fellow in the Academy of General Dentistry.
Dr. Moreau serves as a volunteer at the Ronald MacDonald House in Albany, is a member of the Saratoga County Chamber of Commerce, is actively pursuing coaching status in Integral Coaching and builds global awareness of 'being life' for others through his start-up company "Be Your Life."