General Dentistry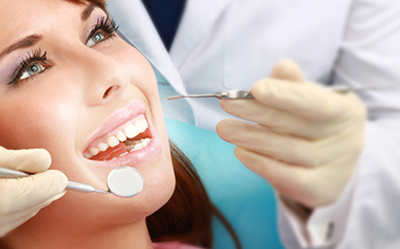 Keep Your Teeth and Gums Healthy!
Dr. Moreau and his hygienist are committed to making you become aware on how to keep your teeth and gums healthy and how to be proactive in your dental health. The entire staff takes time to inform our patients about proactive dental treatments which will prevent pain and discomfort and create a lifetime of healthy teeth and gums.
New Patients Welcome!
If you are looking for a family dentist that listens to your concerns, engages you in your dental health and overall well-being, and who can take care of your dental needs, contact Dr. Mark Moreau in Saratoga Springs, NY. Call 518-584-6768 or Request an appointment online.
Dental Services
Comprehensive Dental Care in Saratoga Springs, NY
The dental office of Dr. Mark Moreau is located in Saratoga Springs, NY has one of the most experienced and highly trained team in Saratoga Springs. The office offers a broad range of services to make your teeth healthy, comfortable and attractive.
Dr. Moreau is one of the few dentists in Albany area trained to offer orthodontic procedures, simple periodontal procedures, dental implants, full mouth reconstruction, and an array of cosmetic procedures all under one roof.
Not Just a Cleaning!
By removing the accumulations of plaque and calculus that build up on teeth, bacteria that causes dental decay (cavities) is eliminated. And the elimination of plaque, calculus and bacteria on the teeth and around the gums removes the toxins that cause periodontal disease which has been linked recently to diabetes, lung infections, and heart disease, stroke, arthritis, and pregnancy problems. We offer a soft tissue management program which is a non-surgical procedure that maintains your teeth, gums, and supporting bone in a healthy state.
Adult or Senior Dentistry
What is Adult or Senior Dentistry?
Adult dentistry caters to those complex problems that are unique to a mature adult. Dr. Moreau, and the team of specialists that he works with, have the advanced training in all aspects of dentistry that a mature adult might require. Dr. Moreau will make sure that your concerns, needs and aspirations are carefully listened to in order to ensure that you dental treatment and care meets your expectations.
Anxiety Free Dentistry
We know that many dental problems that adult patients face today are due to being afraid of facing the dentist. Knowing this Dr. Moreau and his team strive to make your dental experience pain-free and provide you with as gentle and comfortable experience as possible to minimize your time in the dental office.
About Our Office
Advanced expertise and experience in a Local Dentist Office!
Dr. Moreau has had over 30 years experience to provide top quality dental care and to provide patients with a gentle, comfortable and pain-free experience. With periodic evaluations and cleanings, Dr. Moreau guarantees his work so that your dentistry lasts as long as possible. Tooth decay and gum disease can progress rapidly due to acidic body chemistry, so routine evaluations and early detection can prevent the need for major dental work or tooth loss.
Excellent Customer Service Rating
It is important to find a dentist in Saratoga Springs that truly cares about your goals and concerns; integrate what you want with what you need; care for the health of your mouth, teeth, gums as well as your overall well-being! At Saratoga Smile Care you will find a team of professionals who truly care for you, your smile and your ability to smile on life. Our patients are part of a loving family and it begins with a phone call openly listening to your needs, aligning ourselves with your concerns and make sure that your time spent in the office is great.
Call 518-584-6768 to schedule an appointment or Click Here to request an appointment online.