Value of a Smile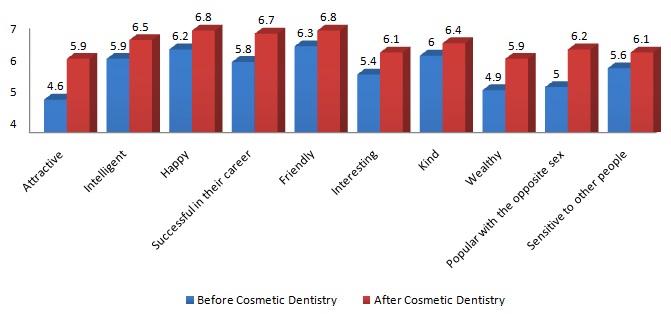 According to a new research study a new smile will make you appear more intelligent, interesting, successful and wealthy to others as well as more attractive.
Under the direction of Dr. Beall a social psychologist and market research professional an independent study was conducted for the American Academy of Cosmetic Dentistry (AACD). In the study photos of eight individuals before and after cosmetic dentistry were shown to 528 Americans who were a statistically valid cross section of the population.
The participants were asked to respond to pictures and determine that the people who had cosmetic dentistry appeared to be more attractive , more intelligent, more successful in their career, friendlier, more interesting, kinder, wealthier and more popular with the opposite sex, and more sensitive to other people.
Reference: Colchester Dental Group